T

he Eurasian wild horse subspecies, Equus ferus ferus, was, according to genetic research, not uniform in colour as most large mammals but displayed a number of colour variants. These have been summed up in this post. Paleoartist Maija Karala published a wonderful table on deviantArt showing all colour variants suggested by genetic data and ancient cave art (please do not use without permission):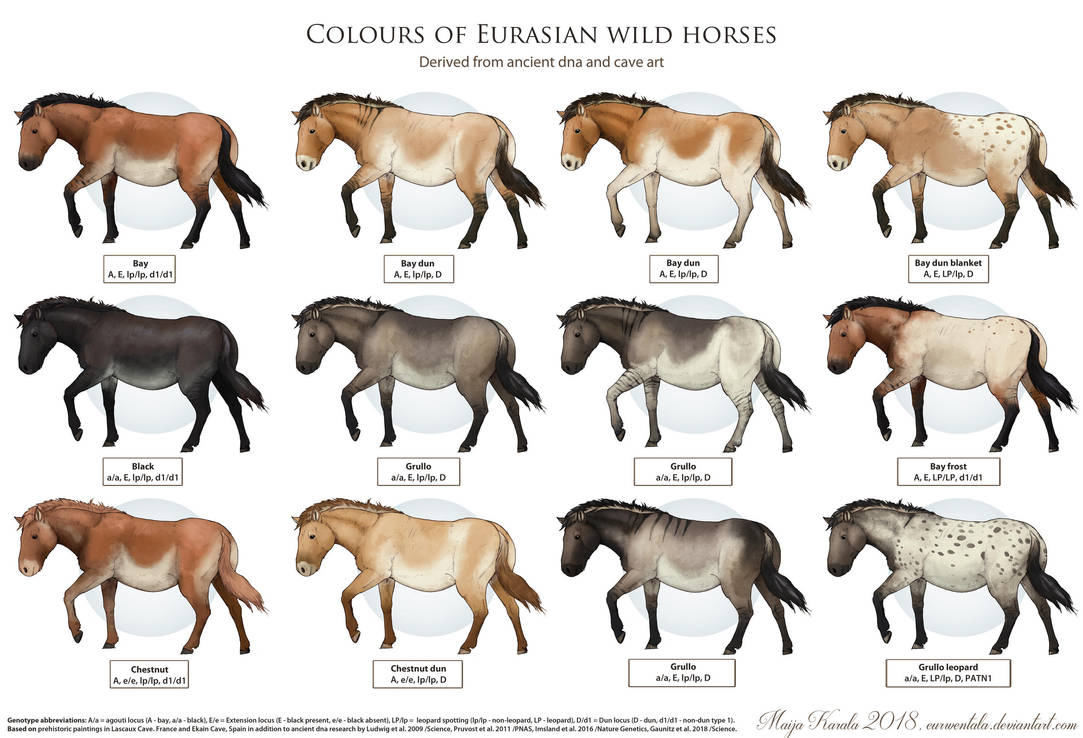 © Maija Karala
On dA, you also find a comprehensive description: https://www.deviantart.com/eurwentala/art/Wild-Horses-3-771025306
I especially like how the leopard spotted pattern has been illustrated, that way it looks really credible for a wildtype animal.
I only have two remarks. As far as I know, the black phenotype suppresses the expression of pangare/countershading, so the black horse should be wholly black, and the chestnut allele e is, as far as the literature that I know, is a mutation in domestic horses that did not show up before the Holocene.
Literature
Ludwig et al. 2009:
Coat color variation at the beginning of horse domestication
Sandovall-Castellanos et al. 2017: Coat colour adaption of post-glacial horses to increasing forest vegetation. 2017.