T

oday I want to cover two of the most significant Auerrind bulls that are around so far: the Maremmana x Watussi bull Apollo and the Sayaguesa x Watussi bull Alvarez. Both are now old enough to deliver an idea what their body shape and horn shape is going to be like when fully grown, and their coat colour is final as well.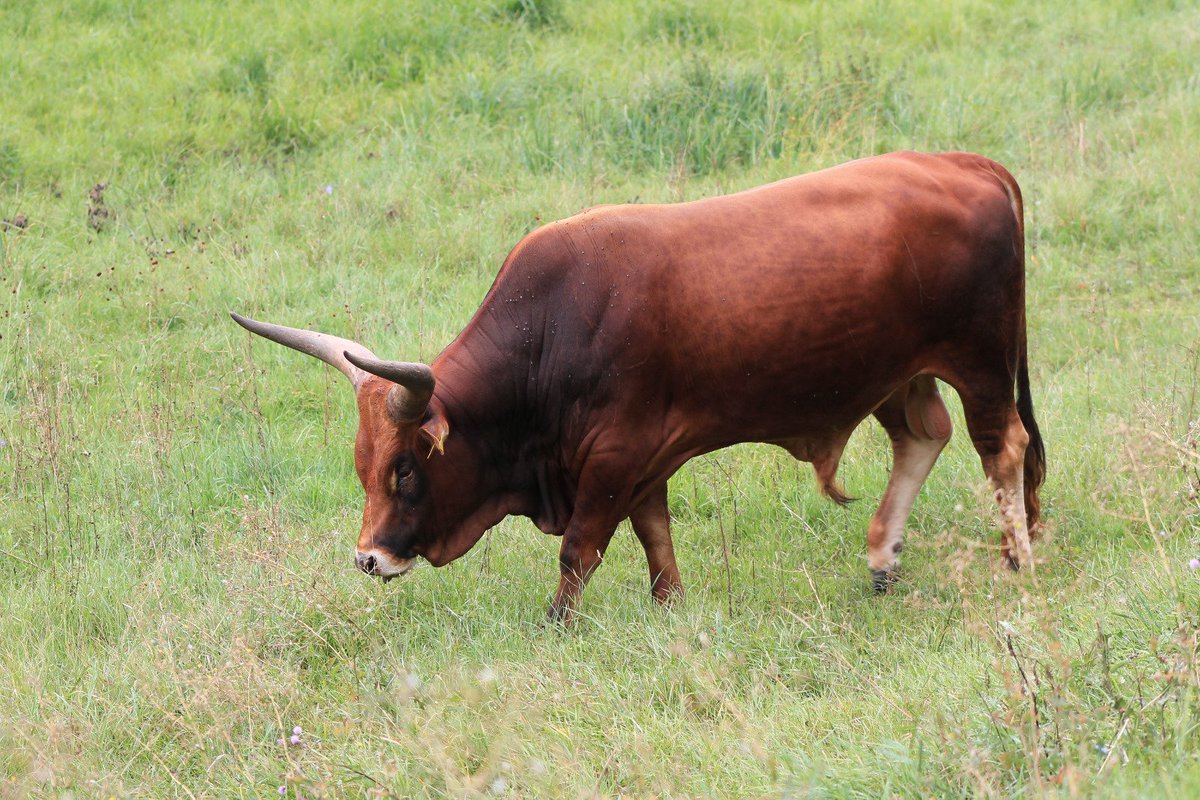 © Auerrind Projekt
The Maremmana x Watussi bull is exactly intermediate between its both parental breeds in looks. Alternatively, it looks like a red Maremmana bull with really thick horns. The body shape does show Watussi traits, but the zebuine hump is only very small. The horn shape is elegant with pointed tips and looks a lot like those of some Heck cattle of the Wörth lineage, which is not surprising as both share Watussi ancestry. It is larger than the grown pure Pajuna bull, but Pajuna is a small breed.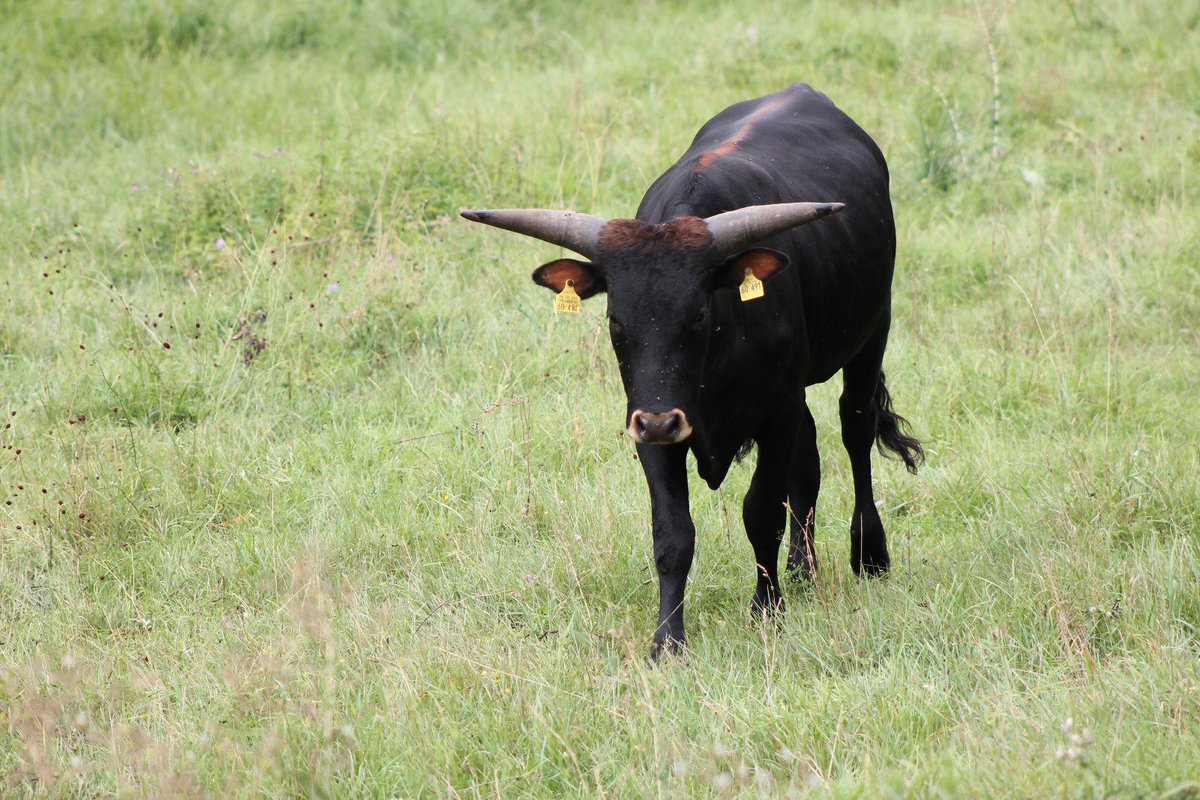 © Auerrind Projekt
© Auerrind Projekt
The Sayaguesa x Watussi bull is one of the combinations I was looking forward the most and it is very exciting to see this guy grow. The colour turned out perfect, it seems to have no zebuine hump or at least a very small one, the body shape is Watussi-influenced but not as sausage-like as in Apollo. The big question is how its horns will turn out – how large they will get and which curvature they will have. As the bull is still quite young but the horns have a large diameter at the base, I guess they might grow large to very large.
Having had a look at these bulls it is of course fun and exciting to think about what kind of cows they could be bred into in order to produce good results. If Alvarez would be bred to a pure Sayaguesa cow, with look the result (75% Sayaguesa, 25% Watussi) would be very satisfying already. Bred into another one of its kind, the resulting true F2 has at least a chance to be stable for the desirable traits. One could also breed Alvarez to one of the Chianina x Sayaguesa cows, in order to have more genes for large size and long legs in the mix. Producing true F2 with this combination ((Sayaguesa x Watussi) x (Sayaguesa x Chianina)) might be promising.
For Appollo, finding the right combination for promising offspring in the first generation is more tricky. One of the Sayaguesa x Chianina cows might be a worth a try concerning body size, horns and overall shape, although there is a high chance that the colour would be diluted (what would not be that much of a problem to me as colour is comparably easy to breed because it is controlled by only a few genes).
The Auerrind project's aim is to produce more stable results by using true F crossings (for the F-terminology, go here). I don't know if this means that they would strictly cross only the breed A x B crosses with the same of their kind, or of they would also allow (A x B) x (C x D) and continue line breeding with true F of these combinations. I think this might be more efficient, as none of the cattle breeds selected would combine all aurochs traits in a two-way-combination.
On the photo below you see Apollo, Alvarez and the fully grown Pajuna bull that joined the Auerrind project last year. I am happy that Pajuna has been included in the programme, although I do not know any efficient cross combinations with Pajuna in this selection. Maybe it can help to increase volume at a later stage of the project.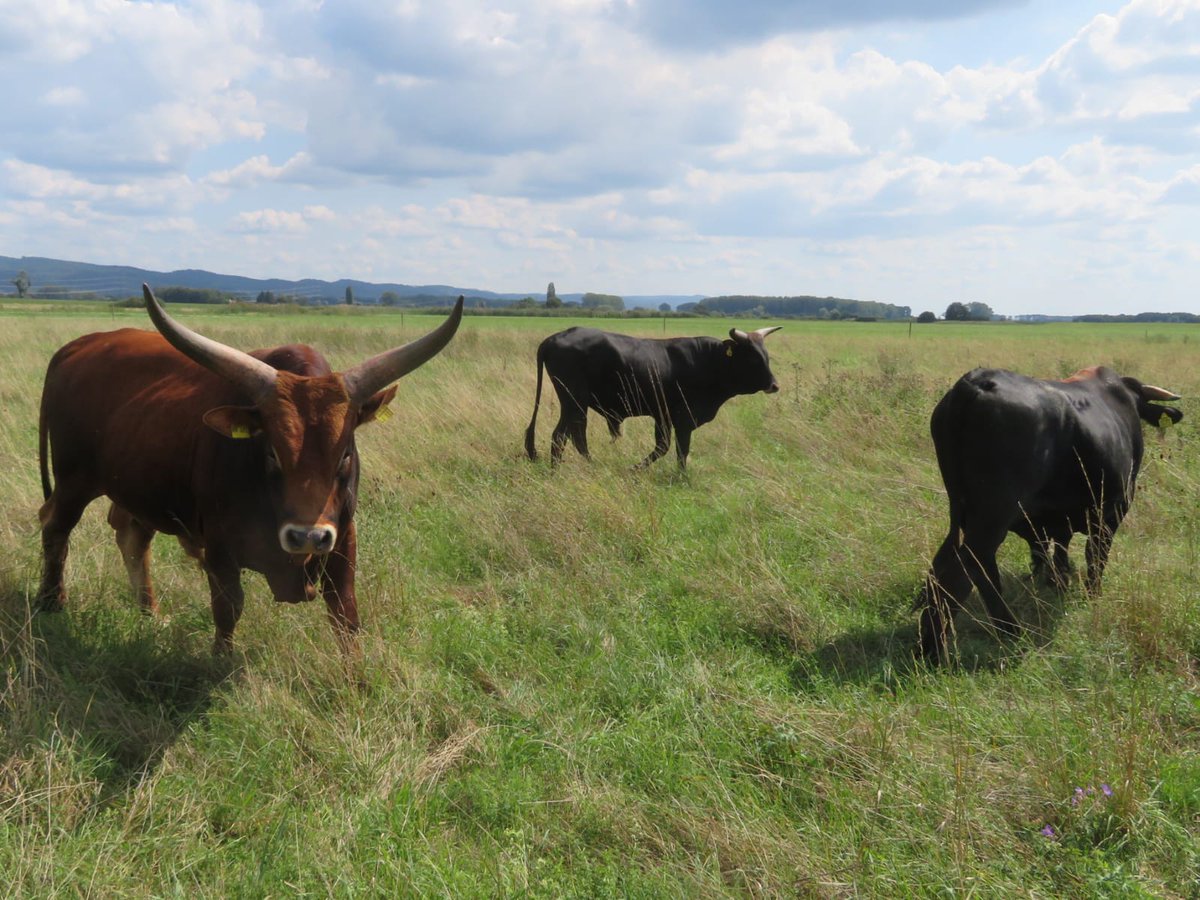 © Auerrind Projekt